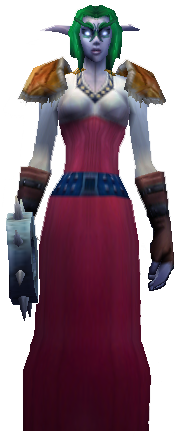 I have my annual Ph.D. review meeting tomorrow afternoon. As usual, I'm more than a bit nervous, especially as I made the big step this academic year of completely dropping my former Ph.D. work and starting a brand new topic that intersects the boundaries of my three main interests: communities, learning and teaching, and Internet-enabled technologies. As part of the review process, we're asked to produce a 4-page report that explains what we've done since the last report. In your first year, this report ought to focus on your thesis proposal, although many students won't yet have one. I do have some ideas about what I want to do and how I am going to go about it. I've made an online version so that it will be indexed and easily findable by others interested in World of Warcraft and e-learning.
The 30-second summary: Examine how metaphors and game design of World of Warcraft motivate people to learn and to work, with an eye to transferring motivation, social knowledge building, and persistence to online higher education practices, like community building for lifelong learning.
Click the "More" link below to continue reading the online version of the proposal and progress report. A downloadable PDF version is also available.