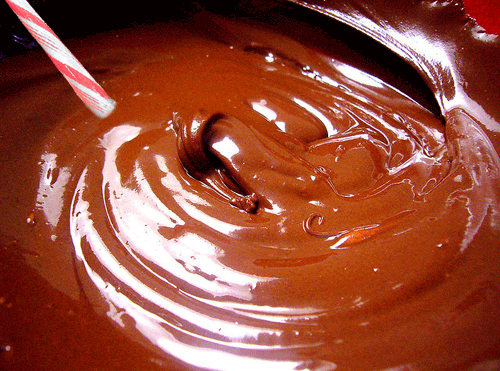 Composite Image by Michelle A. Hoyle based on Lin Pernille Photography's attribution licensedphoto and Amarand Agasi's attribution-noncommercial-sharealike licensed photo.
Image: Chocolate pudding with a candy cane.
I was inspired to try this out by following the trail of a LifeHacker blog post on making macaroni and cheese in a coffee mug to The Family Kitchen blog. My eye was caught by a side panel link to "Microwave Chocolate Peppermint Pudding in 5 Minutes!. I did store the URL away but then when I went to make it, I couldn't be bothered to check my stash and came up with "Chocolate-Peppermint Pudding" at the FatFree Vegan Kitchen. My final recipe was an adaptation of the latter and took more than 5 minutes, but not much longer. The result is something that tastes an awful lot like After Eight mints! Note that this is gluten-free and can be vegan.